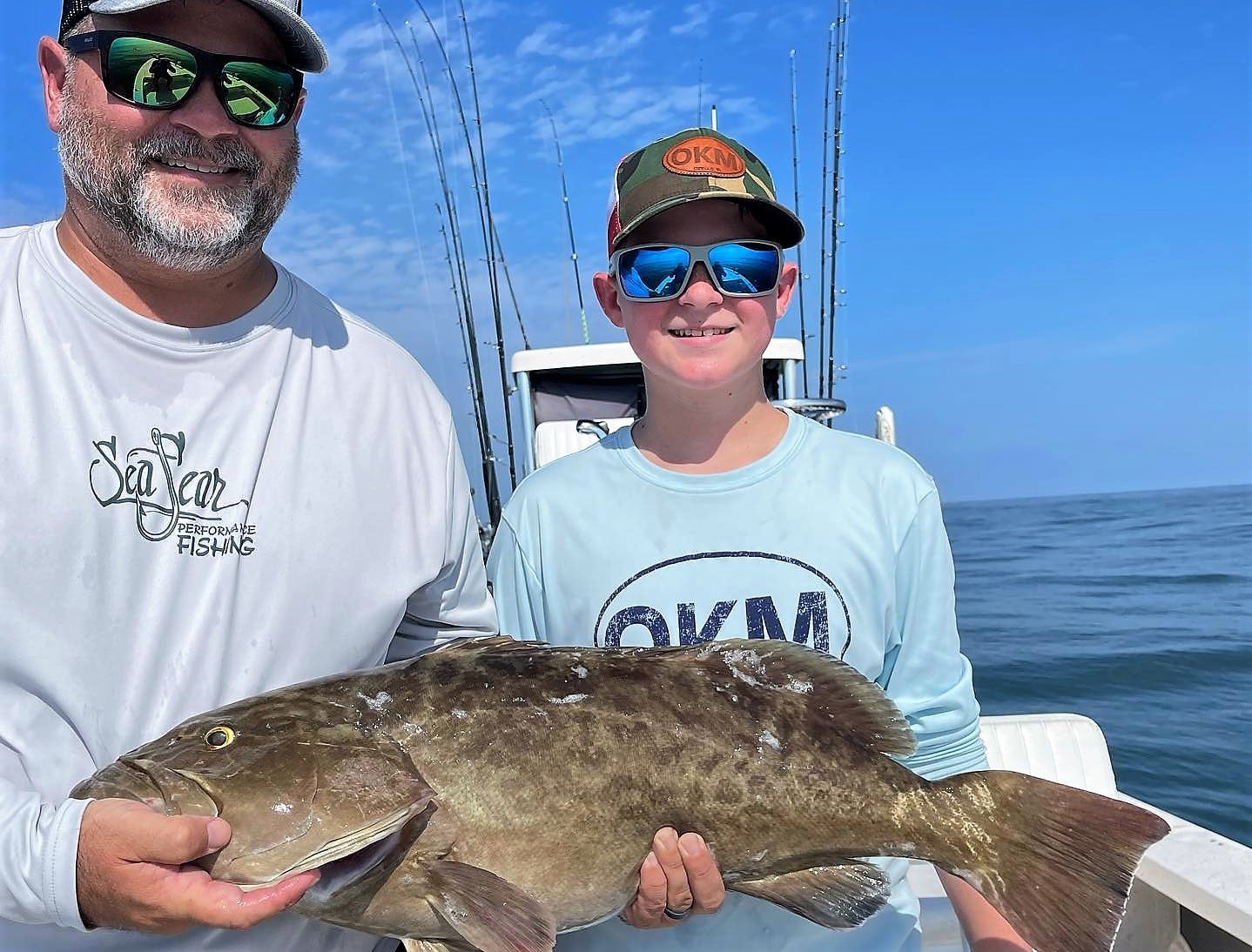 Last Updated on September 24, 2021 by Eric Bonneman
With the official start of Fall occurring just two days ago, and how that works when it comes to Florida fishing – we'll go over what makes this season so awesome here in Crystal River.
Fall Is A Transitional Month
As a national standard, Florida winter is not all that extreme. In this, Fall, while bringing in cooler temps, doesn't mean that summertime species just go away. This is a true transitional period, offering you shots at species from both the late summer and what you might expect in winter, but – all at the same time.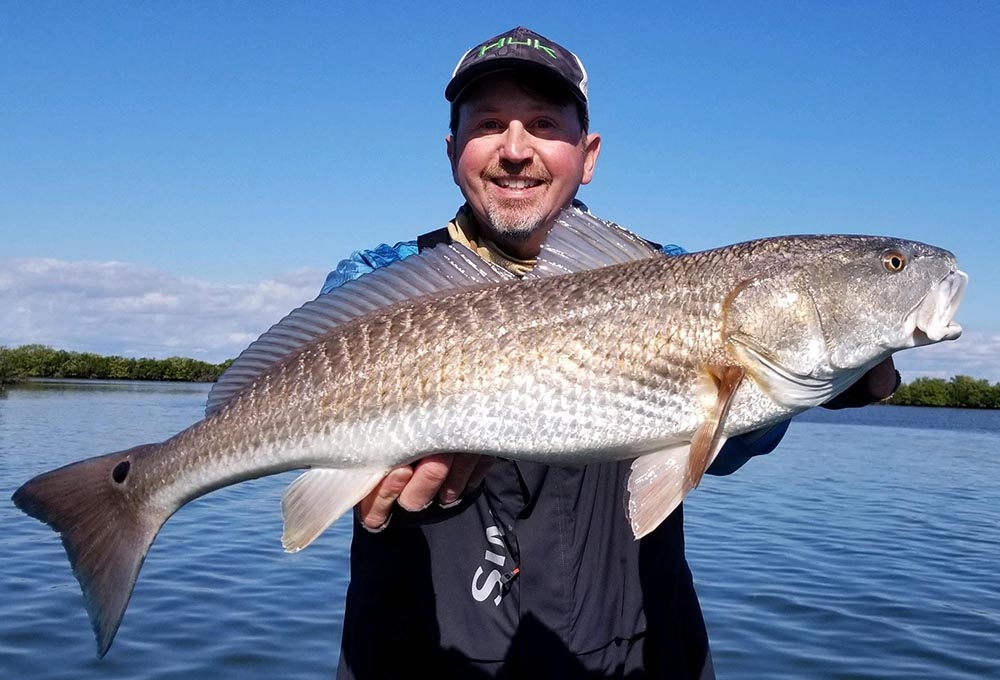 Fall Species
The list below is not all-inclusive. These are some of the most popular species during Fall in Crystal River and represent, best, how this transitional period affects summer and winter species. That said, this area is chock full of surprises and species like permit, cobia, and others are always a possibility in the Fall.
Tarpon
The annual tarpon migration, a summertime favorite, will be coming to an end, but it is not over in Fall. Especially early on, tarpon will still be found and will readily hit your bait on any given day. As the temperatures cool way down (towards the middle or end of October), this species will pretty much shut down at that point. The last of the migration heads south and resident tarpon get finicky on these cooler days.
Grouper
Our shallow water Grouper fishery gets active in mid to late summer, but in Fall this activity retains all of its full energy. What I am getting at is fall is a great time, specifically, for targeting grouper.
Snook
Snook will act somewhat like a tarpon, but will stay active longer. This species is readily available in the fall, and even through winter – but will completely shut down on cold days. All of that said, snook will also reignite their predatory fires as soon as the temps warm back up on any given day. Making this resident species available nearly all year long. Fall is no exception.
Redfish
Redfish go by a few nicknames, but Fall brings in the perfect time for one of them: "flats pumpkins". This species is here all year. The biggest change is what they will eat and how they eat. While summer allows anglers to target this species on live baitfish and lures (even topwater), as temps cool – they switch to bottom-feeding mode and become a little less aggressive. This comes with cool temps, later in the fall. Early in the fall, you will still see highly active redfish activity, much like summer, but they will transition before the season is over.
Seatrout
Another resident that doesn't shut down in the Fall, seatrout is one of the most forgiving to fish for. Unlike other species, seatrout doesn't seem to care if you are matching the food supply in the season with your bait offering or not. The right time and place combined with an easy meal will generally trigger a seatrout bite. And, just like the rest – they cool down as the water temps do. But, during Fall, this reduction in seatrout activity will barely be noticed.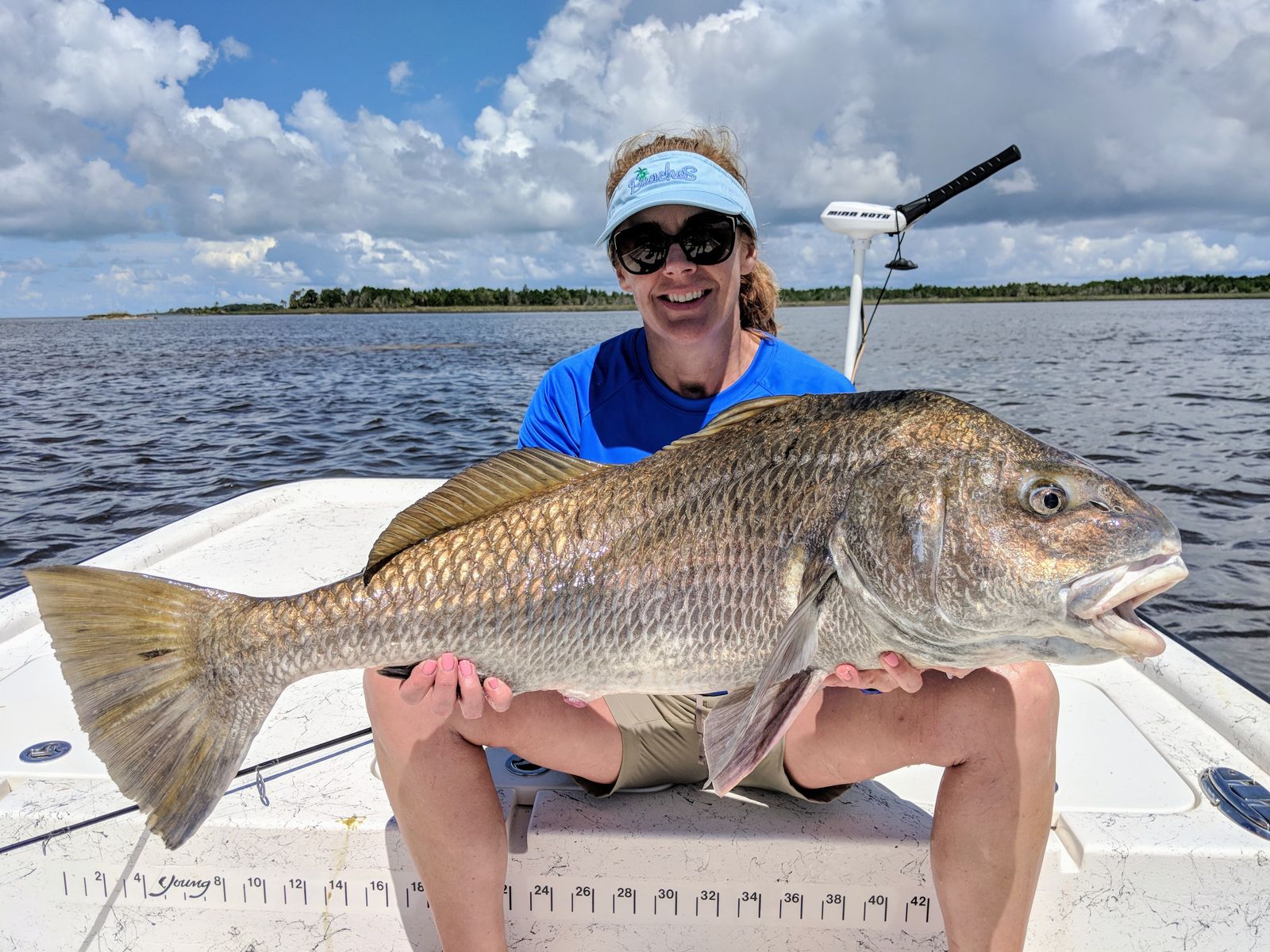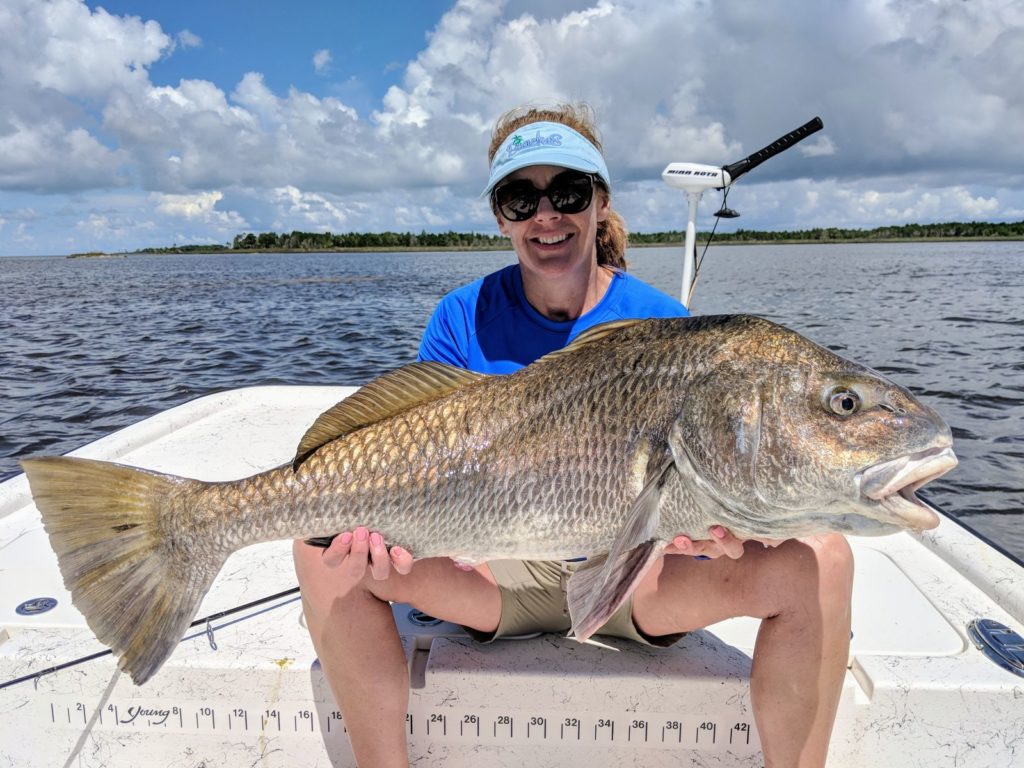 Black Drum
This is another Fall favorite. Dubbed "big ugly", black drum will be hit or miss in early fall, but later in the fall – when you do see them, especially in shallow water, you can expect to see dozens at the same time plowing across the grass flats. That will be your shot – go for it, and then hold on!
Flounder
Not the most exciting "gamefish" species, but to be honest – since they are rarely targeted, hooking up does have a special feeling associated with it. This is not the easiest species to entice or hook set with (yanking the hook out is pretty common), but late in the fall catching this species will become commonplace for those seeking to target them.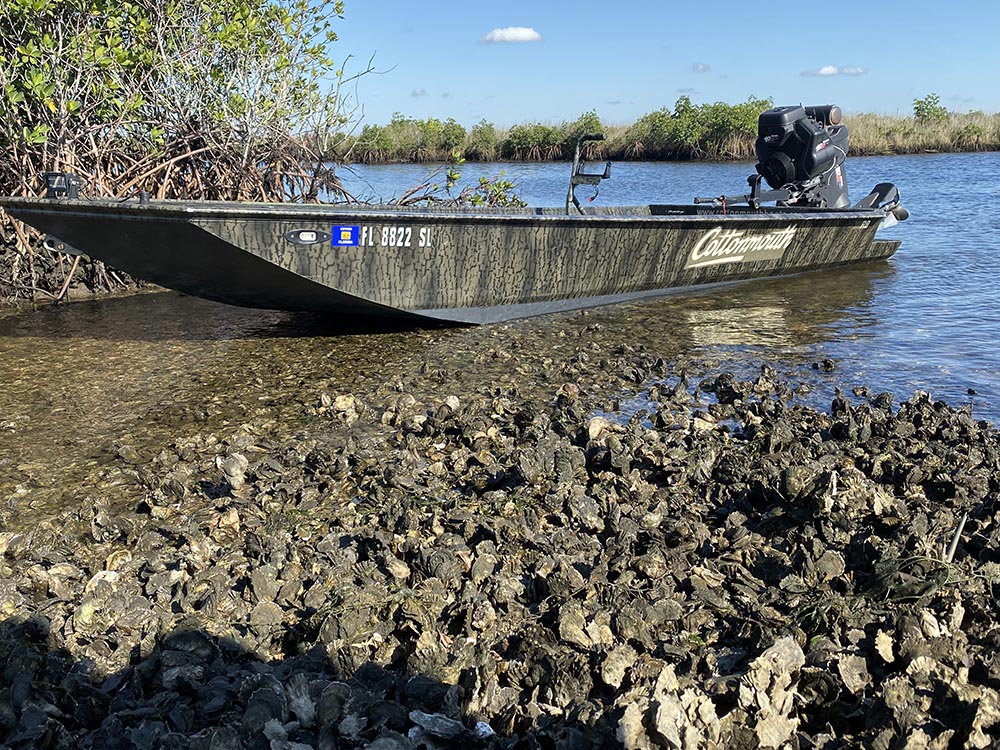 Gateway To Wintertime Favorites
We love Crystal River, and when Fall is over and the cool water temps set in on the flats – fishing is far from over. Among the many things that make the Crystal River inshore fishery so amazing is the direct river feed. These rivers are fed themselves by springs. The cool thing about springs is that they maintain relatively comfortable temps for fish- all year. So, what do species like Redfish, Speckled Trout, Sheepshead, and Black Drum do? They go right up these river systems looking for nicer temps.
The next important factor to consider is tidal swings in the winter. These tides get extreme, making low tide nearly impossible to navigate. This is especially true at the mouths of these rivers where they connect with the inshore fishery. So, we have our own favorite wintertime offering in the Crystal River area – Extreme Shallow Fishing.
We have the boat to get into these areas, even if we have to belly crawl this boat through mud, to get back to where these fish are held up. Back there, the fish receive very little pressure and tend to crowd in pockets together. For you, this means, if you come out with us, you will literally have the opportunity to catch "Fish in a barrel".  They are just piled up in there – it's awesome.