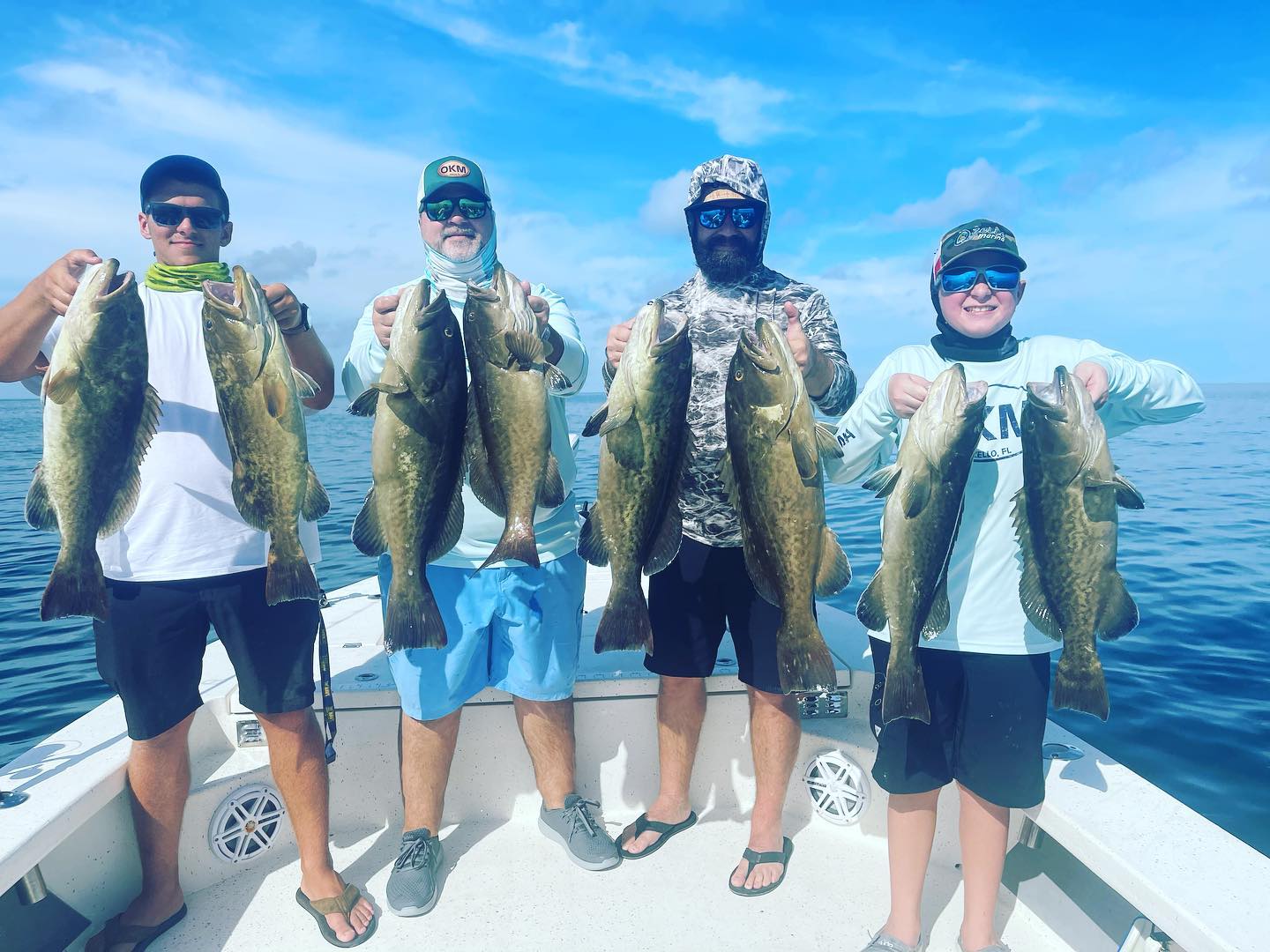 Last Updated on June 7, 2022 by Eric Bonneman
June 1st is the highly anticipated kick-off to grouper season for anglers fishing out of Crystal River, Florida.
Gag grouper (Mycteroperca microlepis), is a large member of the grouper family that is found with relative abundance along Florida's Gulf coast and far out into the Gulf of Mexico. Gag grouper can grow up to three feet long and fifty pounds. They are renowned as hard-fighting fish that are fantastic to eat.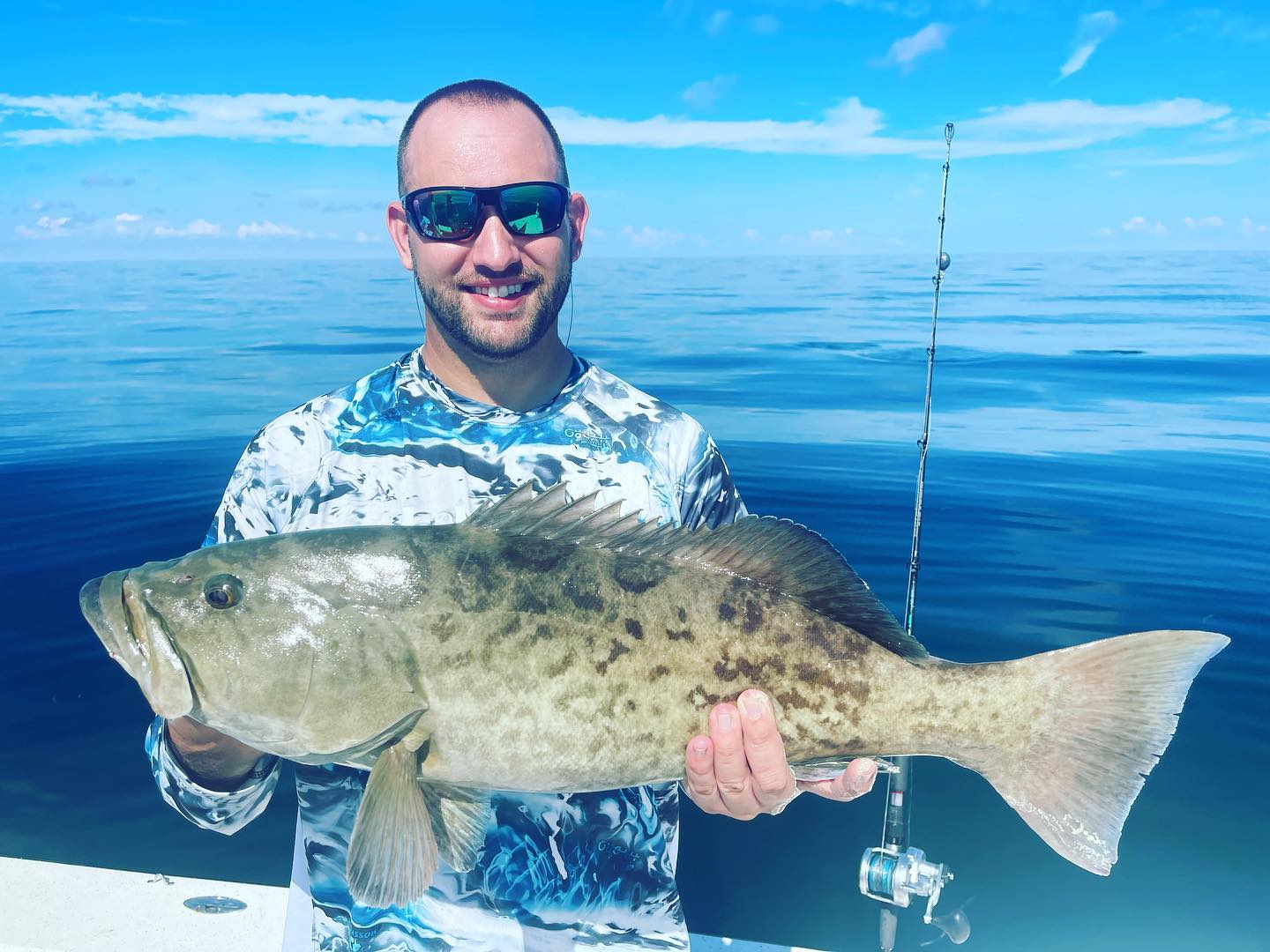 Gag grouper thrive in the marine ecosystem of the West Florida shelf, which is a geologic formation that provides a relatively shallow water with limestone bottom out many miles into the Gulf of Mexico.
The shelf is characterized by an abundance of rocks, ledges, springs, and caves. Additionally, the west coast of Florida provides the perfect coastal estuarine environment for juvenile gag grouper to live during their development.
The shelf is one of the few locations where adult gag grouper are found in shallow water (<20 feet) year-round. Also in the fall months, huge spawning aggregations form in these same areas when large adult female gags migrate in from deeper water to join the males in the shallows.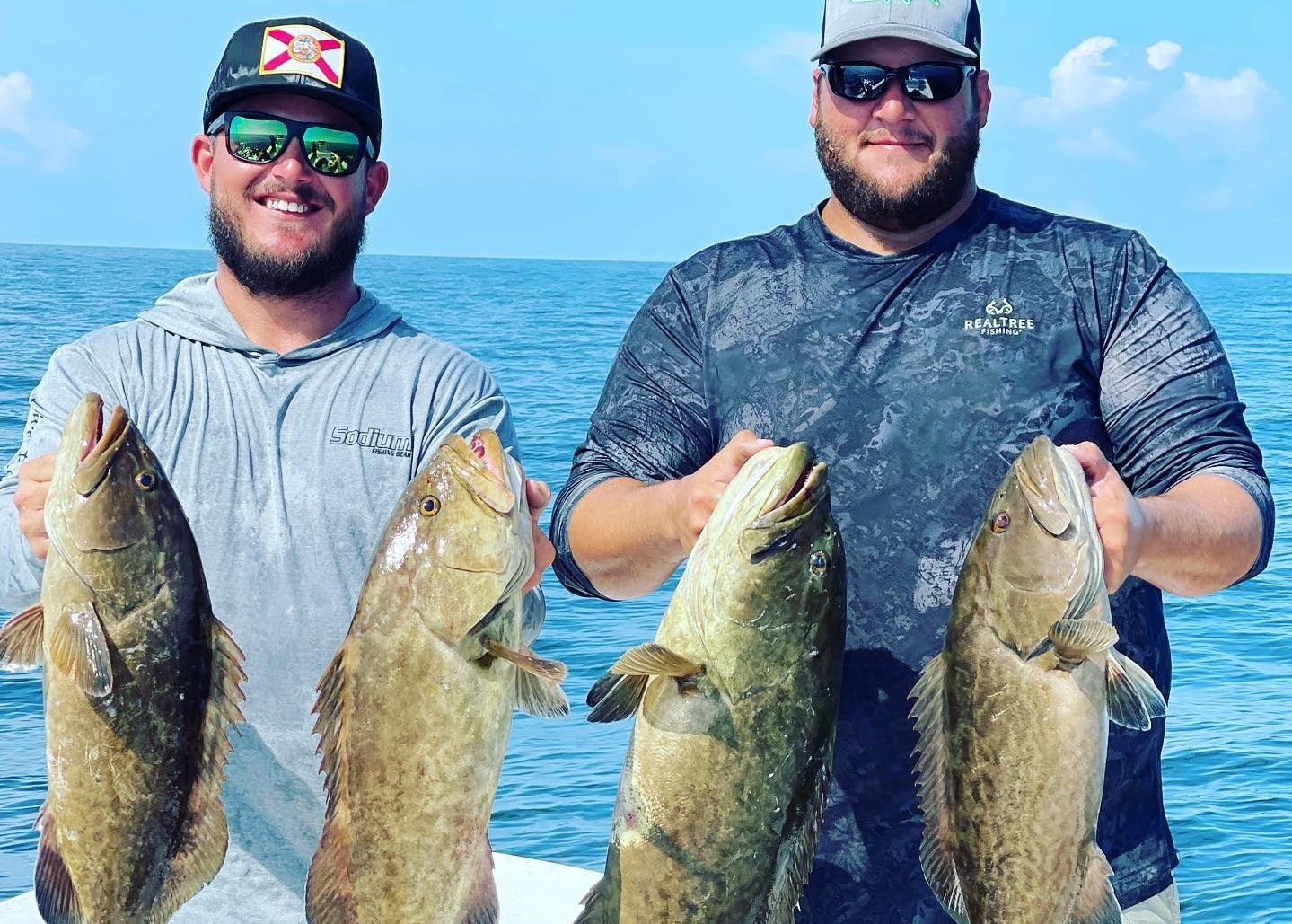 Each year during the season (June 1 through December 31), Captain Louie Argiro has the grouper dialed in with Florida Fishing Adventures. He targets grouper in shallow waters (8 – 35 feet) just off the coast of Crystal River using a variety of methods, including bottom fishing with live and cut bait, trolling shallow diving plugs near the rock piles, to throwing casting plugs at shallow rocks.
All of these methods entice these aggressive predators out from the holes that they wait to ambush prey. Grouper strike aggressively and immediately turn to rush back into their holes. This results in an extremely hard fight following the moment of the strike.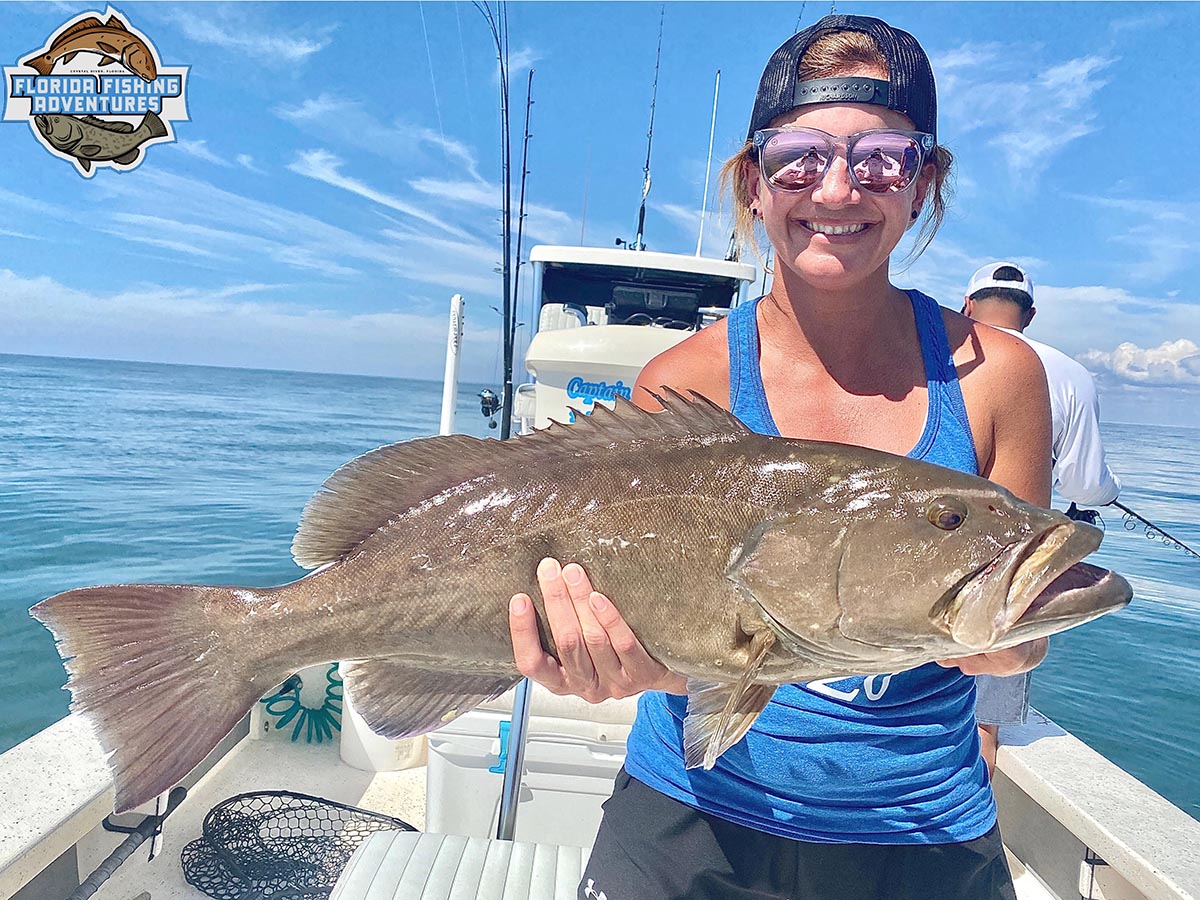 As a result, heavy spinning gear is needed to break the will of these fish and keep them from breaking the line by getting back into the rocks. Heavy rods combined with strong 6000 to 8000 sized spinning reels, loaded with 60+ pound braided line and 80+ pound fluorocarbon leader are needed to successfully bring these fish to the boat.
Anglers can keep two gag grouper each, with each usually between 15-25 pounds. This results in several pounds of delicious meat from each fish. Grouper trips are some of the most popular fishing trips Capt Louie offers, so schedule your trip now before the calendar is full.