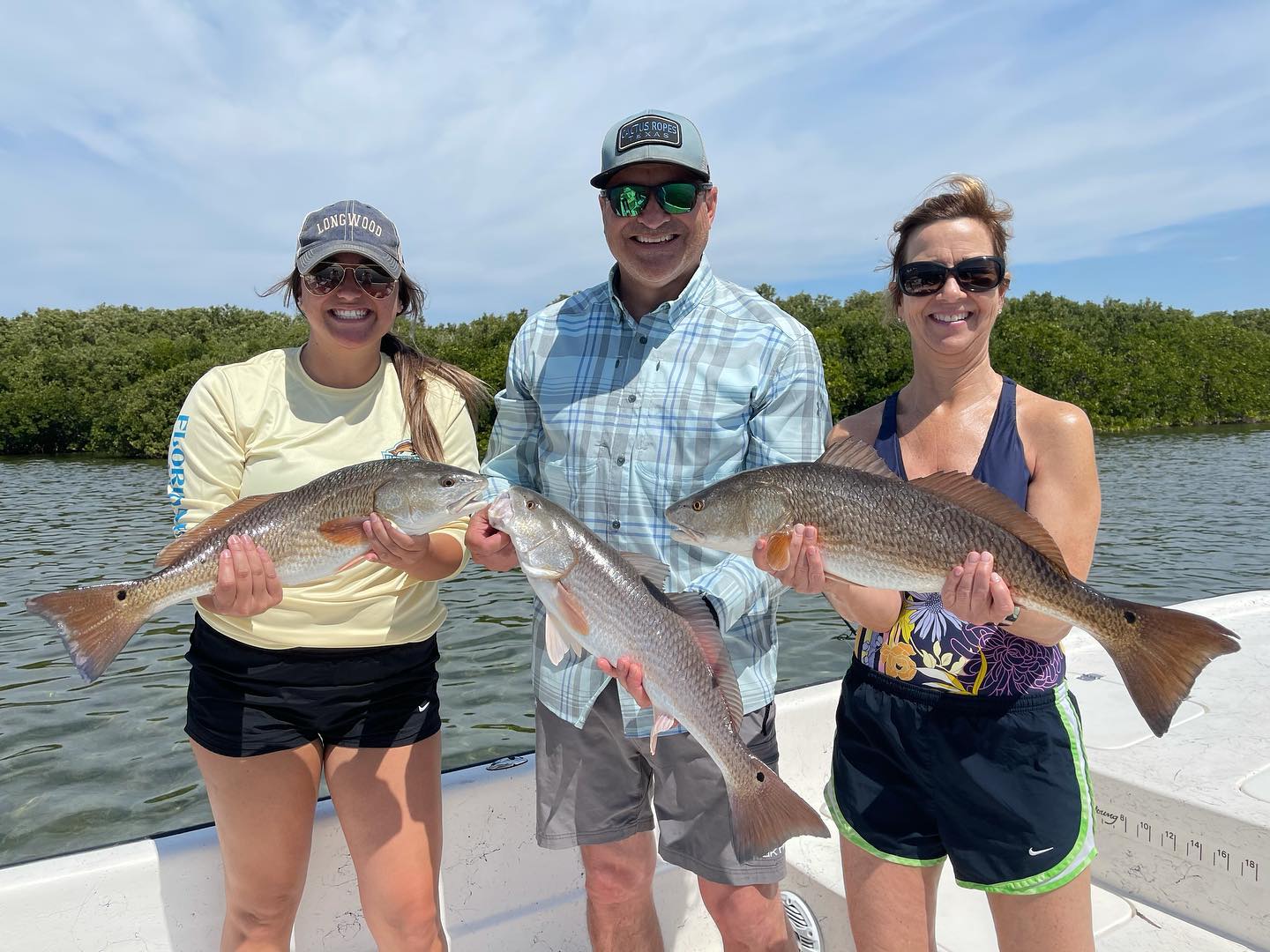 We've been busy running scalloping trips for the past month, and we are booking more for the next two – within these, we also offer a half-day of fishing combined with a half-day of scalloping. So, let's look at what the inshore fishing looks like in Crystal River during August (middle of scallop season) 2021.
Inshore Favorites
The inshore fishery along the Crystal River coastline and backcountry estuaries become a hotbed of activity during August. These clean and clear waters are not only temperate but are also fed by freshwater systems. It is this alongside healthy grass flats and direct access to the Gulf of Mexico that draws in baitfish and migratory species – alongside, resident species are actively hunting for their next meal.
Some Species To Target In August:
Black Drum
Grunt
Ladyfish
Spanish Mackerel
Permit
Pompano
Seatrout
Shark
Snapper
Tarpon
Redfish
Flounder
Grouper
King Mackerel
Sheepshead
Snook
Sight Fishing Opportunities
For those light tackle and fly fishing guru's that love sight fishing the skinnies, August is a perfect time of year to get in on the action in Crystal River. Redfish pushing on the flats, snook attacking bait along the mangroves, and tarpon rolling at the surface are all possibilities during this popular summer month.
Bigger Fights
If you are looking for epic battles, August has some surprises in store for you. Tarpon is around and are hands down one of the favorite summertime species to target during the summer. Alongside, shark fishing is going to be really good as well. Though not as active as other months. decent-sized grouper can still be found in the area as well. Crystal River is home to shallow water grouper fishing and this usually lasts from June 1st until December 31st.
Learn more about these and all of the great fishing available in Crystal River here.